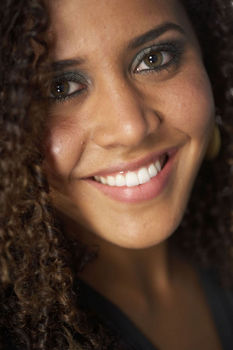 Hi I am Sandy B. Thank you for stopping by Dating And Love Tips; I really appreciate. I know we haven't even been on the first date yet, so take your time and get to know me.When you feel like a second date, then there are more surprises (good ones of courses, I hate bad surprises, who doesn't anyway?) in store for you.
I update DatingAndLoveTips.com  daily with dating tips for men and women to help you with all your dating needs and questions. Some of our topics are on Blind Dates, Cheating, Communication, online dating, Falling in Love, to name just a few.
I also featured Love Horoscopes to help you find your true love according tho the Zodiac signs and compatibility matches. To keep you entertained, I provide regular dating gossips from Hollywood and Reality TV, as well as from real life and online dating.
Dating Categories
Dating Tips For Men
Dating Tips For Women
Love Horoscopes
Let's Gossip
Each Category is organized in sub-categories for your conveniences. You can find topics specific to Flirting, Kissing, Breakups, Single Parent Dating, Meeting men, Meeting Women, Romance and much more under the Men and Women categories.
You'll also find topics related to each zodiac signs under Love Horoscopes. Under Let's Gossip, we have Hollywood, Reality TV, Real Life and Online Dating Rants.
Please Leave a Comment
Now that we've been seeing each other, I'd love to hear from you. You know this blind date thing can be really scary, so let me know what else I can do to wow you.
Leave a comment, ask a question or just tell me how much you liked the article.
Grab Your Free Ebooks

I have lots of free ebooks and other presents for you; I am a generous date, what can I say. So just fill the form over there (your right) with your first name and email to download your first free ebook, Online Dating Nightmares.
Share The Goodies
Ok, I am not really polygamous but your friends are welcome to the site. In fact I'll reward all of you when you invite them to visit.
Have Fun, Lots of It
That sums it up; have fun here on the site. I really appreciate you stopping by; you make my day.