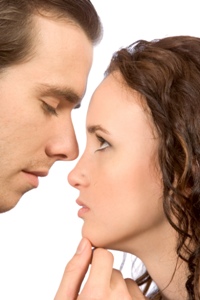 Do you ever wonder why your girlfriend is so jealous? You know you are not cheating or doing anything you shouldn't be, but she is still crazy with jealousy.  It can be difficult to deal with.
Sometimes, even though you are not actually doing anything, you can give the impression that you are.  Things you do that seem harmless to you may be making her think something is up and fueling her jealousy.  Here are 5 things that you might be doing to make her jealous:
1. Flirting with other girls. Showing too much attention to other girls, even if it is innocent, can make her feel insecure.  Don't flirt with anyone but her and make sure that you definitely don't flirt in front of her.
2. Putting her down. Don't put her down or make suggestions about her improving herself.  There are many ways you can do this.  You may not actually be telling her that she needs to lose weight.  When you make comments about a hot TV star she can hear that you think she needs to look like that.  Think before you speak.  Consider if she could take it the wrong way.
3. Playing it too cool.  You can take it too far with playing it cool.  You may not want to constantly talk all lovey dovey, but you really should make sure she knows how you feel.  Reassure her often that you care, even if you just do it in small ways.
4. Not noticing what is happening in her life.  Sometimes jealousy comes from something that is happening in her life.  Be there for her.  Realize that every now and then, you are not the one making her feel jealous.
5. Not telling her what's going on with you. You may have something that's taking up all your attention at the moment, but you haven't shared it with her. Because of that, she's probably feeling ignored and thinking you are not interested in her anymore.
Click To Learn to Understand How Women Think.