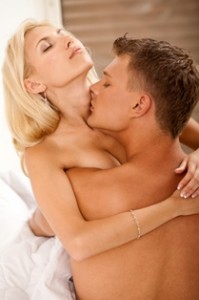 Making your girlfriend want you often has nothing to do with anything in the bedroom.  In fact, the top ways to make your girl hot for you are things you can do anywhere, anytime.  It is all about making her feel wanted and letting her know that sticking with you is exactly what she should do.
Step Back …
Start by scaling things back.  You probably think that making her want you is all about showering her with attention and being with her all the time.  Stop for a minute and think about how you would feel if the tables were turned.  Chances are you would feel smothered and want nothing more than to get away from her.  Well, honey, that is how she feels, too.  Give the girl some space!
Subtle But Leave No Doubt
You should use subtle ways to show her how bad you want her.  When a woman knows she is wanted, she likes it.  It will make you more appealing to her because a woman loves a man who thinks she is amazing.  Do small things, like sending flowers or planning a romantic dinner.  Tell her what you like about her and why she turns you on.
Lastly, don't give her any reason to doubt that you are interested in her.  Be focused on her.  Don't flirt with other women.  Do what you can to make sure there is no doubt that you want to be her man.  If she shows signs of doubting your intentions then simply do something to show her you care.
Your girl obviously likes something about you, but it is common to fear that eventually she will start to drift away.  That happens sometimes, but if you are serious about her then don't forget to keep that spark alive.
Click  to Get New Ideas To Keep The Bedroom Hot.